Libro por libro contributors Lucia Acosta, Ruth Quiroa, and Tim Wadham select superlative titles about the Latinx experience.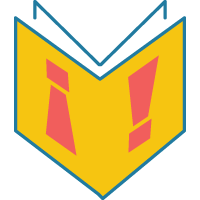 The 2016 picks for children and adolescents by and about Latinxs represent a range of genres, formats, age levels, and countries/regions of origin. Whether seamlessly weaving Spanish into an English narrative or providing complete text in Spanish and English, these books present compelling stories of humorous escapades, traditional songs, life struggles, and the importance of art and music. It was difficult to narrow the list to just 10, so a few additional titles include Radiant Child by Javaka Steptoe, The Princess and the Warrior by Duncan Tonatiuh, and Rudas: Niño's Horrendous Hermanitas by Yuyi Morales.
---
Burn Baby Burn by Meg Medina. Candlewick. Gr 9 Up. This coming-of-age novel takes place in Queens, NY, during the summer of 1977. A serial killer is terrorizing the city; arson is epidemic; and a blackout has led to citywide looting. Seventeen-year-old Nora Lopez's home life is equally precarious. Her violence-prone brother is dealing drugs, and unable to pay the rent, the family is confronting eviction. Nora's journey through tough decisions will keep readers engaged to the end.
---
Esquivel!: Space-Age Sound Artist by Susan Wood. illus. by Duncan Tonatiuh. Charlesbridge. Gr 2-6. This book features musician, composer, and bandleader Juan García Esquivel (1918–2002), who removed the paper roll in his family's player piano when he was a child so that he could make his own music. At 14, he worked as a paid pianist for radio shows, and at 17, he was an orchestra leader in Mexico City. Later, he created music from his New York City studio, experimenting with tempos, dynamics, and chords. Tonatiuh's distinctive drawings, with collage textures and photographic elements, aptly capture Esquivel's jazzy style, as do an appended author's note, resource listing, and photograph.
---
Juana and Lucas by Juana Medina. illus. by author. Candlewick. Gr 2-4. In this story of a Colombian girl who does not want to learn English, Medina imaginatively infuses an expressive narrative with her own illustrations. Featuring appealing design elements, strong writing, and a delightful protagonist, this outstanding title is sure to foster international awareness while inspiring giggles.
---
Los Pollitos/Little Chickies by Susie Jaramillo. illus. by author. Encantos. Toddler-PreS. The traditional Spanish nursery song is presented in an accordion-style board book format. One side has the lyrics in Spanish; the English translation is on the flip side. The clean-lined illustrations are playful and striking against a white background. Preschoolers can double the pleasure by lifting flaps or spinning a wheel, sending Mother Hen off in search of food for her pollitos.
---
Lowriders to the Center of the Earth by Cathy Camper. illus. by Raúl the Third. Chronicle. Gr 4-8. Camper and Raúl the Third have crafted a suavecito graphic novel blending Chicano folkore, Aztec mythology, and a superpowered lowrider. Protagonist Lupe Impala and her companions search for their beloved cat, Genie, and encounter La Llorona, the Chupacabra, lots of calaveras, and Mictlantecuhtli, the Aztec god of the Underworld. Raúl the Third's culturally evocative art and the chulo text, which effortlessly combines Spanish and English, distinguish this outstanding book.
---
Marta! Big and Small by Jen Arena. illus. by Angela Dominguez. Roaring Brook. PreS-Gr 1. With repetitive text and child-friendly illustrations, this wonderful read-aloud invites the younger set to experience the tension, relief, and satisfaction of a great plot. Marta meets animals large and small, and to each, she is considered loud, very loud; slow, very slow; and so on. But when she meets the snake, she definitely demonstrates how bright she is: "Clever, very clever, like una niña."
---
Maybe Something Beautiful: How Art Transformed a Neighborhood by F. Isabel Campoy and Theresa Howell. illus. by Rafael López. HMH. PreS-Gr 2. Mira wants to bring color to her gray city, so she is delighted to meet a man with paintbrushes in his pockets who looks at walls and sees something beautiful. After he gives Mira a brush, the neighborhood joins her, painting, dancing, and singing together. This true story, based on illustrator López's experiences, is written in a joyful cadence that, together with the brilliantly colored artwork, makes a stunning offering.
---
The Memory of Light by Francisco X. Stork. Scholastic/Arthur A. Levine Bks. Gr 9 Up. Vicky Cruz wakes up in a hospital after a failed suicide attempt. What follows is a slow path toward recovery as she learns coping tools to help her understand and counter her anxiety and depression. Within a caring community of Latinx teens from different cultural and socioeconomic backgrounds, Vicky learns about her strengths and her need for relationships, as well as new ways to talk with her family. An elegant story and a must-read for teens and their parents.
---
¡Olinguito, de la A a la Z!: Descubriendo el bosque nublado/Olinguito, from A to Z!: Unveiling the Cloud Forest by Lulu Delacre. illus. by author. Children's Book Pr. Gr 1-4. Using the alphabet as a device, this title introduces readers to the habitat of the olinguito, a newly discovered mammal of the cloud forest in the Ecuadorean Andes. The information is presented via poetic text in English and Spanish, highlighting each language's natural rhythms. The beautiful mixed-media illustrations include rich details that invite readers in for close looks.
---
Somos como las nubes/We Are Like the Clouds by Jorge Argueta. illus. by Alfonso Ruano. Groundwood. Gr 3-6. Through haunting free-verse poems in Spanish and English, Argueta provides a voice for Central American child refugees, speaking of their fears and dreams. Forced to leave all behind, they cross the region on top of the train called "La Bestia" and on foot through the desert. An encounter with Border Patrol agents leaves them waiting, feeling like the clouds. Ruano's acrylic paintings poignantly depict the children's emotions.
---
Lucia Acosta is a children's literature specialist and reviewer; Ruth Quiroa is an associate professor of reading and language at National Louis University, IL; and Tim Wadham is SLJ's Libro por libro columnist.