SPONSORS
American Girl is a premium brand for girls and a wholly owned subsidiary of Mattel, Inc., the world's leading toy company. Since its inception in 1986, American Girl has been devoted to celebrating girls ages 3 to 12 through age-appropriate, high-quality dolls and accessories, books, clothes, movies, and unforgettable experiences. Best-selling lines include My American Girl®, Girl of the Year®, Bitty Baby®, and its classic historical characters. Headquartered in Middleton, WI, products are sold exclusively through the company's award-winning catalogue, on americangirl.com, and in its experiential retail stores. By inspiring girls to be their best, American Girl has earned the loyalty of millions of girls and the praise and trust of parents and educators. To learn more about American Girl or request a free catalogue, call 1-800-845-0005 or visit www.americangirl.com, www.facebook.com/americangirl, or www.twitter.com/american_girl
---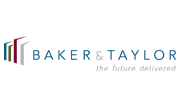 Baker & Taylor Inc. is the world's largest aggregator and distributor of books, digital content and entertainment products. The company leverages its unsurpassed worldwide distribution network to deliver rich content in multiple formats, anytime and anywhere. Baker & Taylor offers cutting-edge digital media services and innovative technology platforms to thousands of publishers, libraries and retailers worldwide. Baker & Taylor also offers industry-leading customized library services and Axis 360, the innovative digital media circulation platform. www.baker-taylor.com
---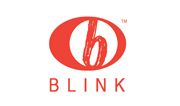 BLINK brings true stories and fiction to YA readers. The literature published by Blink maintains a tradition of imaginative and exciting storytelling that will bring readers to the edge of their seats, immerse them in a heartrending love story, or engross them in a story of a life well lived while providing a positive reflection of what is inspiring and heartening.Readers will see themselves in the many facets of Blink's literature and will find new levels of entertainment that enrich and uplift. Blink is an imprint of Zondervan, a HarperCollins company headquartered in Grand Rapids, Michigan. Visit us at: www.blinkyabooks.com
---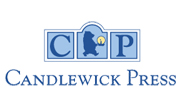 Candlewick Press publishes award winning hardcover and paperback children's books for readers of all ages, including board books, picture books, beginning readers, chapter books, and novels for middle grade and young adult readers. Our imprints include Templar, TOON Books, Nosy Crow and Big Picture Press. www.candlewick.com.
---
Charlesbridge publishes high-quality books for children, with a goal of creating lifelong readers and lifelong learners. Our books encourage reading and discovery in the classroom, library, and home. We believe that books for children should offer accurate information, promote a positive worldview, and embrace a child's innate sense of wonder and fun. To this end, we continually strive to seek new voices, new visions, and new directions in children's literature. www.charlesbridge.com
---
Inspired by the enduring magic and importance of books, Chronicle Books publishes distinctive books and gifts for children, teens and adults. From award-winning children's titles, bestselling cookbooks, and eclectic pop culture, to acclaimed works of art and design, stationery, and journals, we craft publishing that's instantly recognizable for its spirit and creativity. Enjoy our publishing, become part of our community, and discover how we "see things differently" at www.chroniclebooks.com.
---
Harlequin Teen™ is the home of exciting, authentic fiction for every young adult reader who loves to escape beneath the covers of a great read. With its selection of heart-pounding, edgy stories, from established authors and fresh new voices, Harlequin TEEN captures the growing young adult audience. Our range of genres includes everything today's young readers embrace—paranormal, dystopian, contemporary, fantasy, literary, romance and historical. For 2013, Harlequin TEEN includes New York Times bestselling authors such as Julie Kagawa and Gena Showalter; as well as rising voices such as Aimée Carter, Katie McGarry and Amanda Sun. Harlequin TEEN publishes approximately one to four original titles per month. www.HarlequinTEEN.com
---
HarperCollins Children's Books is one of the leading publishers of children's books. Respected worldwide for its tradition of publishing quality books for children, HarperCollins is home to many of the classics of children's literature, including Goodnight Moon, Where the Wild Things Are, The Giving Tree, Charlotte's Web, Ramona, Lilly's Purple Plastic Purse, the I Can Read beginning reader series and countless award-winning titles. Imprints include Balzer + Bray, Greenwillow Books, Katherine Tegen Books and HarperTeen. HarperCollins Children's Books is a division of HarperCollins Publishers.www.harpercollinschildrens.com
---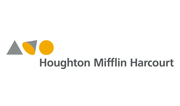 Houghton Mifflin Harcourt Books for Young Readers publishes award-winning books for children and young adults, in a variety of formats, including board books, picture books, chapter books, paperbacks, and paperback originals. It includes Clarion Books and the HMH franchise line, which features Curious George and Martha Speaks. Its authors and illustrators include Chris Van Allsburg, David Weisner, Lois Lowry, Linda Sue Park, Mem Fox, Jasper Fforde, and Gary D. Schmidt. www.hmhbooks.com
---
Collection development made easy Junior Library Guild is a collection development service helping thousands of school and public libraries acquire the best new children's and young adult books, saving them both time and money. Our members trust us to put only the best books into the hands of their eager young readers. Season after season, year after year, JLG book selections go on to win awards, collect starred or favorable reviews, and earn industry honors. We send these books on a monthly basis to our members, who receive them hot off the presses.www.juniorlibraryguild.com
---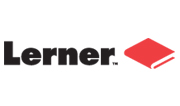 Lerner Publishing Group creates high-quality fiction and nonfiction for children and young adults. Founded in 1959, Lerner Publishing Group is one of the nation's largest independent children's book publishers with thirteen imprints and divisions: Lerner Publications, Millbrook Press, Carolrhoda Books, Twenty-First Century Books, Graphic Universe™, Darby Creek, Kar-Ben Publishing, Carolrhoda Lab™, LernerClassroom, ediciones Lerner, First Avenue Editions, Lerner Digital™, and Lerner Publisher Services. For more information, visit www.lernerbooks.com or call 800-328-4929.
---
Partnering with libraries for over 35 years, Books on Tape (BOT/Random House), offers the highest-circulating unabridged audiobooks. Our bestselling and award-winning titles are produced in NY & LA studios and read by the finest narrators in the industry. www.booksontape.com/listening-library
---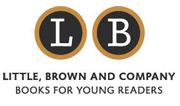 Little, Brown began publishing books for children in 1926. We currently publish a distinguished and diverse list of about 135 books a year. Today the group is divided into three imprints: Little, Brown Books for Young Readers features our core list of picture books and hardcover and paperback fiction and nonfiction for middle grade and young adult readers; LB Kids produces novelty and brand/licensed tie-ins; and Poppy publishes paperback original series for teen girls.www.hachettebookgroup.com/
---
Macmillan Publishers, a distinctive group of publishing companies, has a rich history in the book industry. Our companies publish a broad range of quality works—including award-winning fiction and nonfiction, and inspired and much-loved children's books. A forward-looking company, we're dedicated to making our books available in whatever format our readers prefer, and we foster reader discussion through innovative community websites. us.macmillan.com
---
NorthSouth Books publishes beautiful picture books from international authors and illustrators.
---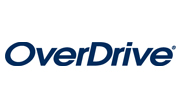 Create your Virtual Branch! OverDrive® enables you to offer bestselling eBooks, audiobooks, music and video—online 24/7—from your library's website. More than 22,000 libraries worldwide rely on OverDrive for the best selection, best service and best user experience. With more than 1,000,000 premium titles available from more than 1,000 publishers, OverDrive has one of the largest catalogs of digital books and more for libraries. Our support for Windows®, Mac®, iPad®, iPhone®, Android™, Sony® Reader, NOOK™ and Kindle®, plus hundreds of other devices makes us the most compatible download service for libraries.www.overdrive.com
---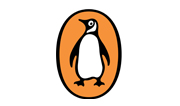 Penguin Young Readers Group is a global leader in children's publishing with preeminent imprints such as Dial Books, Dutton, Grosset & Dunlap, Philomel, Puffin, Speak, Firebird, G. P. Putnam's Sons, Razorbill, Viking, and Frederick Warne. These imprints are home to Laurie Halse Anderson, Frank Beddor, Judy Blume, Jan Brett, Eric Carle, Roald Dahl, Tomie dePaola, John Green, Eric Hill, Anthony Horowitz, Brian Jacques, Mike Lupica, Richard Peck, Patricia Polacco, and dozens of other popular authors. Penguin Young Readers Group is also proud of perennial favorites such as The Little Engine That Could and the Nancy Drew and Hardy Boys series. www.penguin.com
---
Random House Children's Books is the world's largest English-language children's trade book publisher. Creating books for toddlers through young adult readers, in all formats from board books to activity books to picture books, novels, ebooks, and apps, the imprints of Random House Children's Books bring together award-winning authors and illustrators, world-famous franchise characters, and multimillion-copy series. Random House is the longtime home of the beloved and bestselling Dr. Seuss books, which continue to make learning to read fun for millions of children everywhere. The company's Web site, kids@random (www.randomhousekids.com) offers an array of activities, games, and educational resources for children, teens, parents, and educators. Random House Children's Books is a division of Random House LLC, a Penguin Random House Company. www.randomhousekids.com
---
Scholastic distributes its products and services through a variety of channels, including proprietary school-based book clubs and school-based book fairs, retail stores, schools, libraries, television networks and www.scholastic.com.
---
Simon & Schuster, a part of CBS Corporation, is a global leader in the field of general interest publishing, dedicated to providing the best in fiction and nonfiction for consumers of all ages, across all printed, electronic, and audio formats. Its divisions include Simon & Schuster Adult Publishing, Simon & Schuster Children's Publishing, Simon & Schuster Audio, Simon & Schuster Digital, and international companies in Australia, Canada, India and the United Kingdom. For more information, visit our website at www.simonandschuster.com
---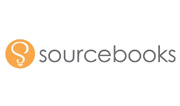 Sourcebooks is creating the next evolution of a book publishing company. We're committed to innovative publishing, to exploring every platform, and creating new models. Sourcebooks is home to more than 90 book-loving employees who are dedicated to finding new ways to connect with authors, readers, and ideas. We publish over 300 titles each year, including fantastic children's and young adult lines, and are honored to have 40 New York Times and USA Today bestsellers. Sourcebooks is proud to be one of the largest woman-owned book publishers in the country. Visit www.sourcebooks.com for more information, and check out the Sourcebooks blog. www.sourcebooks.com
---
Simmons College is home to the Center for the Study of Children's Literature and the nation's first Master of Arts in Children's Literature, a Master of Fine Arts (M.F.A.) in Writing for Children, as well as dual degree options with the Master of Science in Library & Information Science, the Master of Arts in Teaching, or the Master of Arts in English. The MA and MFA programs engage in rigorous, disciplined study of children's books for those who are — or who intend to be — involved in teaching, library services, publishing, writing, or related fields. Developing a critical vocabulary essential for appraising text and illustration, students apply a high level of scholarly analysis to children's literature ranging from folklore and mythology to contemporary realistic fiction and nonfiction. With an emphasis on historical and critical analysis – including feminist, ideological, and multicultural perspectives – our interdisciplinary curriculum draws upon art, history, education, sociology, psychology and media studies. simmons.edu/academics/graduate-programs
---