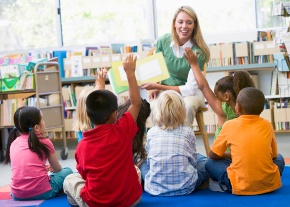 Complexity is a watchword of the Common Core State Standards. The clearly stated expectation is that students will be able to read increasingly complex texts as they move up through the grades. Aside from that, students will be required to complete more complex thinking tasks involving those same texts. Given these requirements of the new standards, it becomes part of our job to assist colleagues in determining the complexity of a variety of texts. It is not a huge leap for members of the school community to view school librarians as "resource experts." Hence, this is one area of the Common Core of greatest interest to LMS—it's a place we feel we fit seamlessly.
Complexity is not clear cut
What we are most eager to know is how to determine the complexity of any given text. To do so, we must consider the following three factors: quantitative measures, qualitative measures, and reader and task. Where each is concerned, we will need to proceed with full awareness of the fact that the complexity of a text is not static at all. Foremost, we will have to resist any impulse we may have to be reductive about text complexity. As much as we would like to be able to confidently establish specific levels of complexity for each text we work with, we may never be able to do so to our ultimate satisfaction. Why? Nothing about this is clear cut.
First, quantitative measures of text complexity (such as Lexile levels and other readability formulas), while profoundly comforting and easiest to determine, can be largely misleading—if only because our over-dependence on them blinds us to the more subtle qualitative measures. Quantitative measures encourage us to slap a number, letter, or grade level on a text and be done with it. Librarians and classroom teachers know intuitively that these labels do not work—hence our sensible resistance to "leveling" our libraries. Quantitative measures provide a starting place, but are hardly where we will end our work of determining the complexity of a text.
Then, qualitative measures of text complexity ask us to carefully consider levels of meaning, the structure of a text, language conventionality and clarity, and the knowledge needed for comprehension. Of course, determining complexity based on a number of qualitative text features is daunting—plagued by subjectivity and a nagging lack of clarity. The tools/rubrics designed for this task turn out to be most useful for providing a common language to discuss features of the text with colleagues and collaborating teachers. Traditionally, we have just "known" when a text was not appropriate for a particular instructional task or for certain students. When pressed as to why, we might say: "The writing is just too hard…" or "It has too many pictures…" These tools give us a common vocabulary to discuss the basis for determining how appropriate a text is for a specific audience.
The role of the "task"
Lastly, and most importantly, reader and task is where the slope is most slippery. Depending on the abilities of our students and what we ask them to do with a text, its complexity can vacillate wildly. For example, a text with a low Lexile level can easily become more complex if a student's prior knowledge of the topic is limited. That very same material becomes even more complex the more critically we ask a student to think about it. It is one thing to ask a child to read an article written at a Lexile level of 1000 just to comprehend it. It is rather a different task to expect that same student to read the article to draw a conclusion from it and support that conclusion with evidence from the reading. The task, in this case, has just made the text more complex.
Where does this leave us? Where most of the Common Core leaves us: seeking clarity. Our golden opportunity as school librarians lies in tapping our deep content knowledge to create understanding both for ourselves and our colleagues. The reward will be well worth our efforts—especially if our collective work reinforces our critical place in the implementation of the Common Core Learning Standards.
---
To submit an On Common Core opinion piece, please contact Rebecca T. Miller at rmiller@mediasourceinc.com.
This article was featured in our free Curriculum Connections enewsletter.
Subscribe today to have more articles like this delivered to you every month.